The new ST-ONE shower tray series present a range of modern products technically designed for complete water drainage.
The HIGH TECH coating, with non-slip, anti-bacteria finish offers maximum comfort and safety.On request of technicians and our clients we have a study of the non-slip qualities, complying with the highest current regulations.

Easy cleaning
Its composition has been designed to allow incredible cleaning and its resistance to stains and scratches make it unique.
Mass pigmentation
Mass pigmentation offers an advantage, by providing the entire product with similar optical qualities, allowing easy and quick repair after sudden impacts.

Perimeter planimetry
All our trays have a flat surface with a 5 cm perimeter that allows the perfect installation of the wall covering as well as the screen, without unsightly filling cords. The edges of our trays are made at 90º with a sharp angle and the smallest possible radius, so that when we install it flush with the paving, the joint will be as imperceptible as possible.
Made-to-measure
Our trays are made-to-measure without cuts or additions, whatever your project. We make each tray as a single piece, providing it with all the characteristics of St-one trays, with production times lower than the market average. You can choose the measurements, designs and finishes, without giving up the greater safety and comfort offered by Mundilite shower trays.
Hydrophobic surface
ST-ONE is a non-porous material, which means a continuous surface that hinders the retention of water on its surface, generating rapid evacuation. Thanks to the hydrophobic surface no waste accumulates and it protects the shower tray, extending the product's life.
Three-dimensional drain curve
The slopes of our trays are made with 3D curves, which means a 60% unevennessbetween the edge and the drainage area, allowing perfect evacuation of the entire surface of the tray. This also allows us to have a water column height of 17 mm, optimising evacuation times.
Class 3 non-slip
Choosing a resin shower tray with a C3 non-slip treatment is a commitment to safety. Our trays have passed the most demanding tests and we have the appropriate certificates.
Easy repair
Our Top Coat technology based on high quality polyurethane allows easy recovery of the surface, without the need to repair the entire product, only the damaged part. In addition, the high-quality mineral fillers together with the mass pigmentation makes the internal structure uniform and gives it greater resistance.
Antibacterial
The smooth surface and the antibacterial treatment based on silver particles inhibit the growth of fungi and bacteria, a very effective tool against stains and odours, as well as being completely innocuous for health, given that we do not use chemical additives.
Resistance to domestic cleaning products
All our shower trays have broad-spectrum resistance to all types of household cleaning products without affecting their aesthetics and physicochemical properties.
finishes

Blanco
Pergamón
Crema
Visón

Mocca
Cloud

Cemento

Antracita
Chocolate
Negro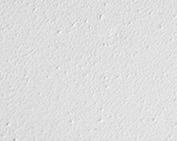 Soft
Skin
Sintetic
Mushroom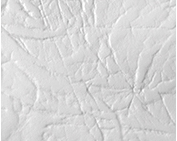 Cuero
Pizarra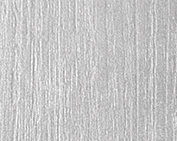 Smooth Wood
Gres-Tech
Grey Steel

Light shower trays and washbasins with hgm technology
Our ST-ONE series is also available with the HGM technology add-on. This technology reduces the weight of the shower tray by around 40%, improving its resistance to impact and thermal shock, as well as increasing its duration and quality. In addition, this property allows easy handling to encourage rapid installation.
Lightweight
Resilience
Long-lasting
Quality
Quick installation