Mampara compuesta por cuatro hojas plegables para una máxima apertura. Sistema de cierre seguro exclusivo de Mundilite y sistema de guía doble. Acabados en vidrio o acrílico.
* Bath screen height: 150 cm
Compatible with:
fijo estándar
This fixed shower or bath is adapted to your needs, allowing an assembly in line or  angle. In addition, its versatile design makes it ideal for both shower and bath.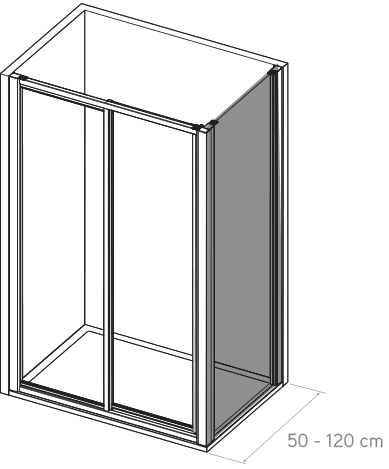 This product is compatible with the following bathroom accessories.