Hinged double pivot door. Outward opening, inward on request. Return position 0-90º. Finished in chrome.
* Bath screen height: 150 cm


Stainless steel handle 220
Compatible with:
fijo Vidrio 6 mm
This fixed shower or bath is adapted to your needs, allowing an assembly in line or  angle. In addition, its versatile design makes it ideal for both shower and bath.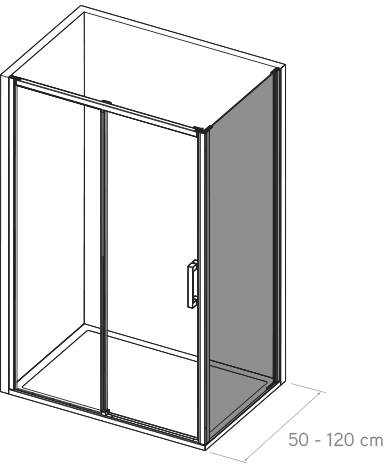 This product is compatible with the following bathroom accessories.